Blogging is not a new trend in the online marketing industry now. Many bloggers write posts to share their thoughts, ideas, products, and services but if you notice, most of them do blogging for SEO purposes.
What if a blogger writes posts so nicely but due to some SEO mistakes, his blog gets sunk instead of rising up? Isn't this a tragedy?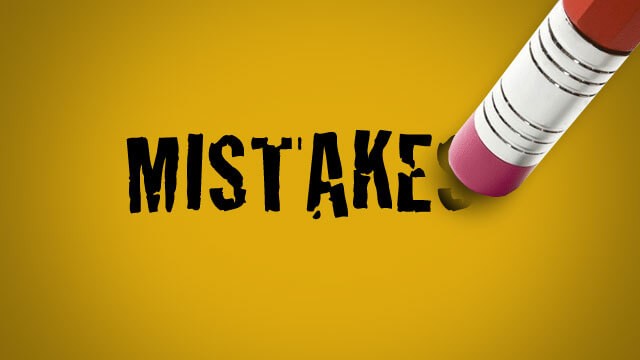 To avoid these mistakes in your blogging career, you must follow some guidelines which will ensure that your blog's SEO score is not hurt and you enjoy blog writing.
In this blog, I have pointed out some of those SEO blunders which you must avoid while maintaining a blog.
1) Incorrect Usage of Indexing Power: Most bloggers would not care about indexing pages that shouldn't be indexed. These pages are generally those pages that have very short or no content at all.
For eg. Subscribe With Us, Email a Friend, etc. By disallowing these kinds of pages from search engine crawlers, bloggers can improve the indexing focus for other important pages. Therefore, every blogger must make a list of useless pages and should disallow them by using robots.txt.
2) Canonicalization Issues: If a single page on your blog is being accessed by two or more different URLs, then your blog does have canonicalization issues. It applies to the domain path as well.
For eg., if your blog's homepage is accessible through http://www.blogname.com and http://blogname.com,then these URLs will be considered as different ones and hence your blog could be affected by the "duplicate URL" issue which is considered a serious drawback by the search engines.
A solution to this problem is using 301 redirects. For eg. in the above example, you may consider using 301 redirects for the link http://blogname to http://www.blogname.
3) Outflow of Link Juice: In my career as an SEO consultant in Singapore, I've noticed many times that most bloggers use some external links in their blog posts to support their idea/story which is not at all bad. But it is bad when they don't stop the flow of juice to those mentioned websites which, of course, can be avoided by using "link=no follow" tags with those external website links.
 4) Having Single RSS Feed: Most bloggers would use a single RSS for all the categories which is not at all a good idea because if the users are interested only in specific categories, they must be able to subscribe for their desired category only. Therefore, the bloggers must have a separate RSS feed link for each category on the blog. The more subscribers your RSS feeds will get; the better it will be for the SEO of your blog.
5) Usage of 'click here', 'go back' etc.: Often you must have come across blog posts that you find interesting and wish to read the supporting story and you usually see a link 'click here' etc.
For every blogger, it would be a great idea to use the keywords instead of using 'click here' and 'go back'.For eg., if I want you to read some useful tips for content marketing, then I must write ' Have a look at 5 great tips for content marketing for your blog' instead of writing to read '5 great tips for content marketing for your blog, click here.
6) Not Having Their Own Domain: This is one of the biggest mistakes a blogger can make. All bloggers should try to have their blogs hosted on their own server because having blogs on a domain that you don't own could create issues in the future when you will wish to have your own domain.
The only solution left for you at that point in time would be to redirect your previous blog to the new one or write a message like "We have moved our blog to http://newblog.com" which is not at all a good idea especially when you are planning to have a sound branding.
If you have already done these mistakes in the past and want to get rid of the SEO consequences because of these errors, then you must hire an SEO expert who can provide you with effective SEO services for your blog.